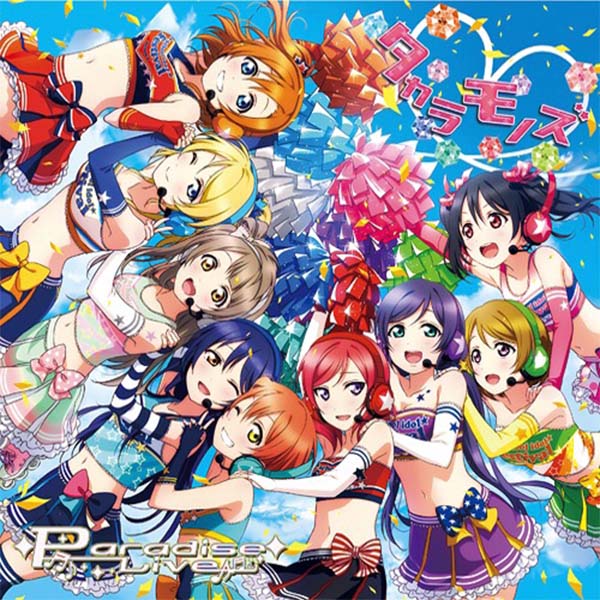 Saa genki na kao de doko e ikou?
Ikitai to omou to koro e
Hayaku hayaku Go!
Tanoshisa wa kokoro no mochikata shidai kamo ne
Iya na koto wa kushakusha ni marumechae
Sou da sou da Go!
Sora o miagete namida ga kawaita mitai
Susumou susumou susumou anji o kakete mita!
Ima koko de mitsuketa takaramono
Takusan da ne souda ne minna no egao sa
Koko de mitsuketa takaramono
Afuresou na yume tachi motto motto misete
Sou yuuki ga daiji sa sugu ni ikou!
Ikitai to negau ikioi de
Sugu ni sugu ni Go!
Kuyashisa mo riyou shiyou mainasu kara purasu e
Dame sugiru toki wa chotto amaechae
Ii yo ii yo Go!
Daisuki dakara kesenai suteki na pawaa
Tsukamou tsukamou tsukamou ryoute o nobasou yo!
Mada dare mo shiranai takaramono
Sagashiteru sou da yo minna ganbatterunda
Dare mo shiranai takaramono
Todokisou de todokanai zutto zutto kirari
Ima koko de mitsuketa takaramono
Takusan da ne souda ne minna no egao sa
Koko de mitsuketa takaramono
Afuresou na yume tachi motto motto misete
---