Yamaguchi Rie with Manzo – Kizuite Zombie-sama, watashi wa classmate desu
Written by Nessie Cross on 16 Marzo 2020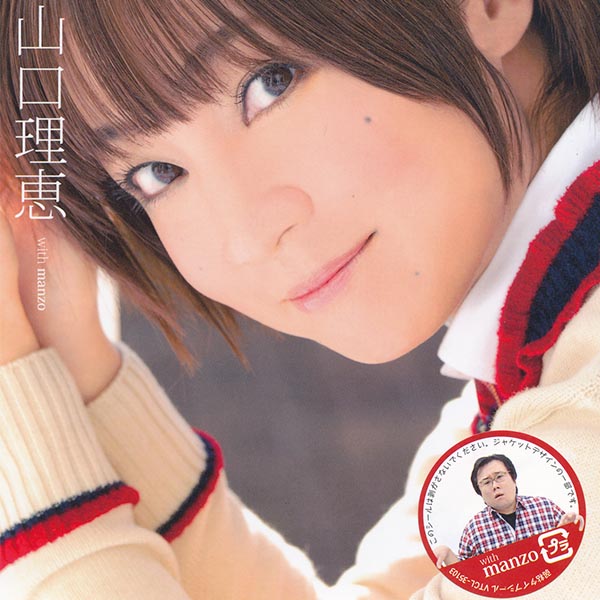 hizashi mabushii gogo kaaten hiite suyasuya nemuru
anata no negao o mitsumete
nanika goyou desu ka? toikakete mo me o fuseru kimi
boku no kao nanka tsuiteru??
anoko mitaku ookina koe de waraiaeta nara
sukoshi chikazukeru no? futari futari motto
furetemitai yo sono te ni
dogimagi douyou o kakusenai nandaka ki ni naru kimi da kara
me to me ga au dake demo hazukashii
hajimete no futarikiri houkago no yuuhi kirei da ne
kimi to da kara na no ka na kizuite zonbisama!
osage mo waruku nai omottetara omukae desu ne
tetsudattekurete arigatou
omukae ni kiteita anokotachi ga ki ni natchau yo
dare na no? kikeru hazu nai ka
anoko mitaku poniiteeru ya tsuinteeru shite
tonde hanetari jareatte fuwari motto
furetemitai na sono te ni
tokimeku shin'on ga narihibiku tottemo ki ni naru kimi da kara
tonari ni iru dake demo ureshii no
obentou tsukuttari hontou wa shitai no ne? dame ka na?
kakushiaji wa nani ka na? naisho yo zonbisama!
furetemitai no sono te ni
zukizuki
shinkokyuu shitemite mo itai no ki ni naru kimi da kara
suki na ko to ka iru yo ne? anoko ka na?
mitsumeteru dake datte yokatta no ni nanka okashii na
yokubari da ne demo demo kizuite zonbisama!
dokidoki after school kizuite nee, nee, nee
LOVE yori LIKE da ne
---